S & R Towing Repair & Recovery Inc is your one-stop-shop for all of your vehicular needs. In addition to accident clean up and towing, we provide a slew of services designed to maximize your transit time and make the most of your time out on the road. We're proud to be one of the most comprehensive providers of vehicular services in the region. Here are just some of the alternative services we offer to drivers in Bellefonte, Centre County, and Pleasant Gap, PA:
We are one of the most renowned providers of truck repair in Bellefonte, PA. We're capable of performing virtually any necessary repair on your large truck and trailer rig, ranging from air conditioning fixes to engine rebuilds. You can rely on our friendly associates to rapidly identify and address problems with your rig.

If you're in need of state inspections for your vehicle, look no further than S & R Towing Repair & Recovery Inc. We offer inspections in Centre County, PA. This will help you ensure that your rig is in compliance with all state and local standards and help you avoid costly fines.

Roadside assistance

We offer comprehensive, 24-hour roadside assistance services. Rely on our highly qualified technicians to provide you with a range of repair services wherever you need them. Our roadside assistance services can help you save valuable time and reach your destination as rapidly as possible.

One-day services

We also offer several one-day repair and maintenance services. We understand that you need to get back out on the road as quickly as possible, which is why we provide one-day repairs on transmissions, differentials and clutches.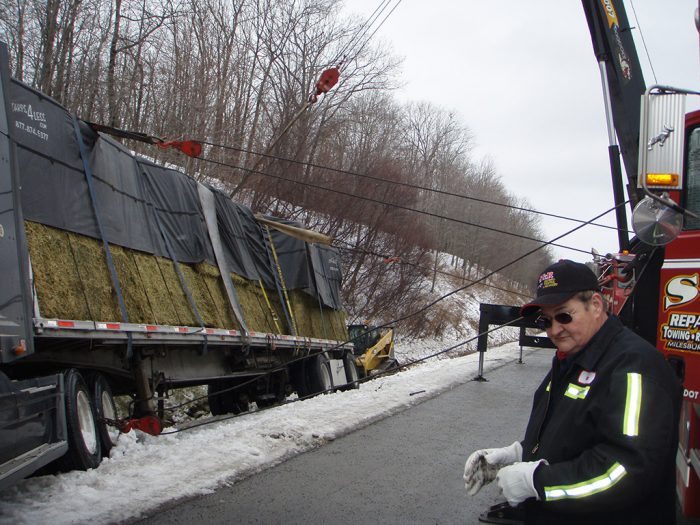 Contact Us
You can rely on the talented, professional and highly skilled team of technicians at S & R Towing Repair & Recovery Inc to perform every task necessary to keep your vehicle running smoothly and effectively.
Whether you're in need of immediate roadside assistance or would like to book an appointment for scheduled repairs, contact us today at 814-355-7007. One of our friendly technicians will assist you promptly and professionally.