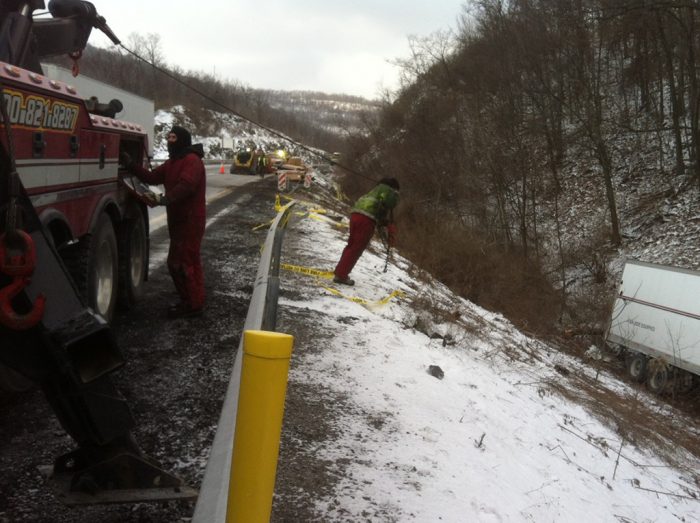 Traffic accidents can leave lots of debris and dangerous materials on the roadway, especially when they involved trucks carrying dangerous chemicals or other hazardous items. S & R Towing Repair & Recovery Inc is committed to keeping the roadways in and around Bellefonte, Centre County, and Pleasant Gap, PA clean.
As a premier provider of truck and trailer repair, we're capable of towing your vehicle, repairing any damage the accident may have incurred and cleaning up a range of road debris. You can count on us to leave the roadways looking clean and flowing safely following an automotive collision. We're capable of cleaning up a wide range of accident debris, including:
Hazmat clean up & assistance

S & R Towing Repair & Recovery Inc is one of the premier providers of hazmat clean up in Bellefonte, PA. Regardless of the load your truck was carrying, we can help you remove it from the roadway. Additionally, we possess the skills and expertise necessary to clean up petroleum spills.

Biological hazards

Unfortunately, many automotive accidents result in biological hazards, like blood and animal matter, spreading out onto the roadway. We're capable of neutralizing potential pathogens and cleaning up the roadways rapidly and effectively.

Road debris

Many accidents result in lots of road debris spreading out over a wide area. This can pose safety risks for other drivers, and result in potential environmental damage. Investing in accident roadway cleanup can help you make the road safer for other drivers and recover cargo and vehicle parts.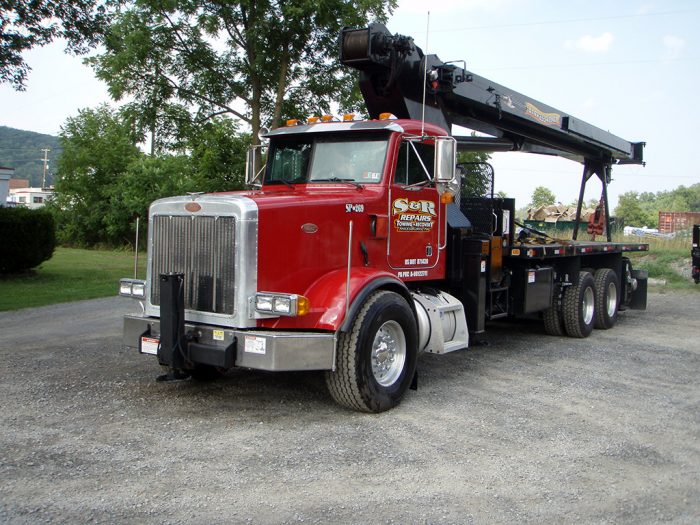 Get in Touch!
You can rely on S & R Towing Repair & Recovery Inc to assist you with cleaning up your traffic collision, towing your vehicle away from the site and repairing any damage. We are your one-stop-shop for hazmat clean up. If you've recently been in a traffic accident that caused debris or hazardous materials to spill out onto the road, call us today at 814-355-7007. We also offer roadside assistance and truck and trailer repair, so don't hesitate to get in touch!