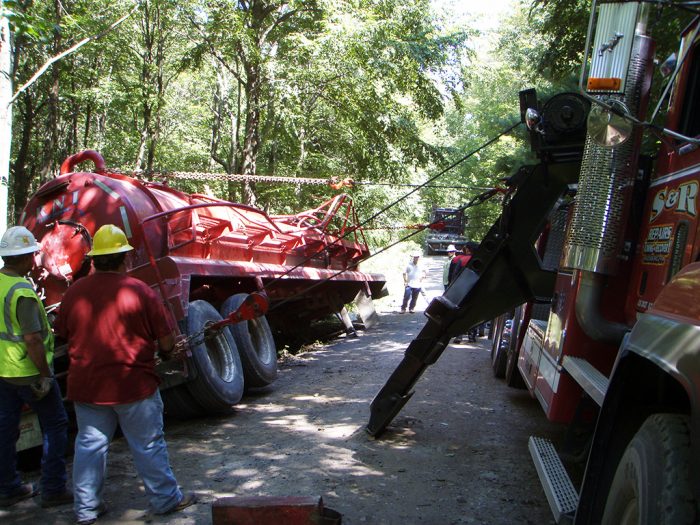 Towing Company in Bellefonte, PA
Since 1982, S & R Repairs, Towing & Recovery Inc has been providing high-quality vehicle towing and repair services to communities in and around Bellefonte, Centre County, and Pleasant Gap, PA. We are a family-owned and operated business that prioritizes client relationships above all else! We're proud to serve our customers with expediency, friendliness and professionalism, providing the essential services you need, when you need them, at a fair price.
A Towing Company You Can Count On
For more than three decades, our towing company has been the premier provider of truck service and roadside assistance to Bellefonte, PA. We provide expedient, professional towing services and a wide range of repairs for vehicles suffering from all types of failures. We specialize in tractor-trailer repairs and our highly skilled technicians are capable of providing everything from air conditioning maintenance to clutch replacements. We're capable of both light- and heavy-duty towing. Our service packages are designed to meet a wide variety of potential needs. As a locally-owned and -operated company, we put the needs and satisfaction of our clients first.
Here at S & R Towing & Recovery Inc, we strive to operate with integrity and provide each and every one of our clients with a consistently high-quality service experience. That's why we offer a slew of services designed to make your time out on the road safer, and help you maximize your transit time. In addition to towing and repair services, we also perform hazardous material cleanup and accident cleanup services. We are fully insured and certified by the Pennsylvania Public Utilities Commission (PUC). Check out a few more of the reasons we are the most trusted towing company in Bellefonte, PA:
Contact Us Today
Our team is capable of performing full-service truck and trailer repairs.
We are fully insured and Pennsylvania PUC certified.
Count on us for one-day service on clutch, transmission and differential services.
We are a family-owned and locally-operated service provider.
Proudly offering the best towing services, accident clean up and much more to the following areas:
Bellefonte, PA
Williamsport, PA
Harrisburg, PA
Clearfield, PA
Pittsburg, PA
Philadelphia, PA
Baltimore, MD
Rochester, NY
and everywhere in between!
Reach Out for Help
We're here for you, no matter when disaster strikes. Contact us today to call for towing, truck repair or roadside assistance and get quick service for your vehicle, always at a fair price.